Reverse Osmosis Membrane Cleaning – RO Membrane Cleaning
We have had quite a few customer challenges over this last year when it comes to Reverse Osmosis Membrane Cleaning.
Some Of The RO Membrane Cleanings Included:
Silica Removal
Iron Fouling
Colloidal
Biological
Clay
Silt
Hardness Scale
and many more
We Clean & Service Every Reverse Osmosis System Currently In Use Today
Complete Water Solutions was contracted to clean (3) 100 GPM Reverse Osmosis Systems Onsite. Complete Water Solutions used NSF Approved RO Membrane Cleaning Chemicals as these RO Systems are used in food production. Complete Water Solutions started with a low pH Cleaner First and followed up with a high pH Cleaner. We had to make multiple batches of cleaner due to the number of contaminants removed. The cleaning results were better than the past service provider
NSF Approved High pH Cleaner For Reverse Osmosis Membranes
---
Need Help? Technicians Are Standing By! Contact Complete Water Solutions today!
(855) 787-4200 or info@complete-water.com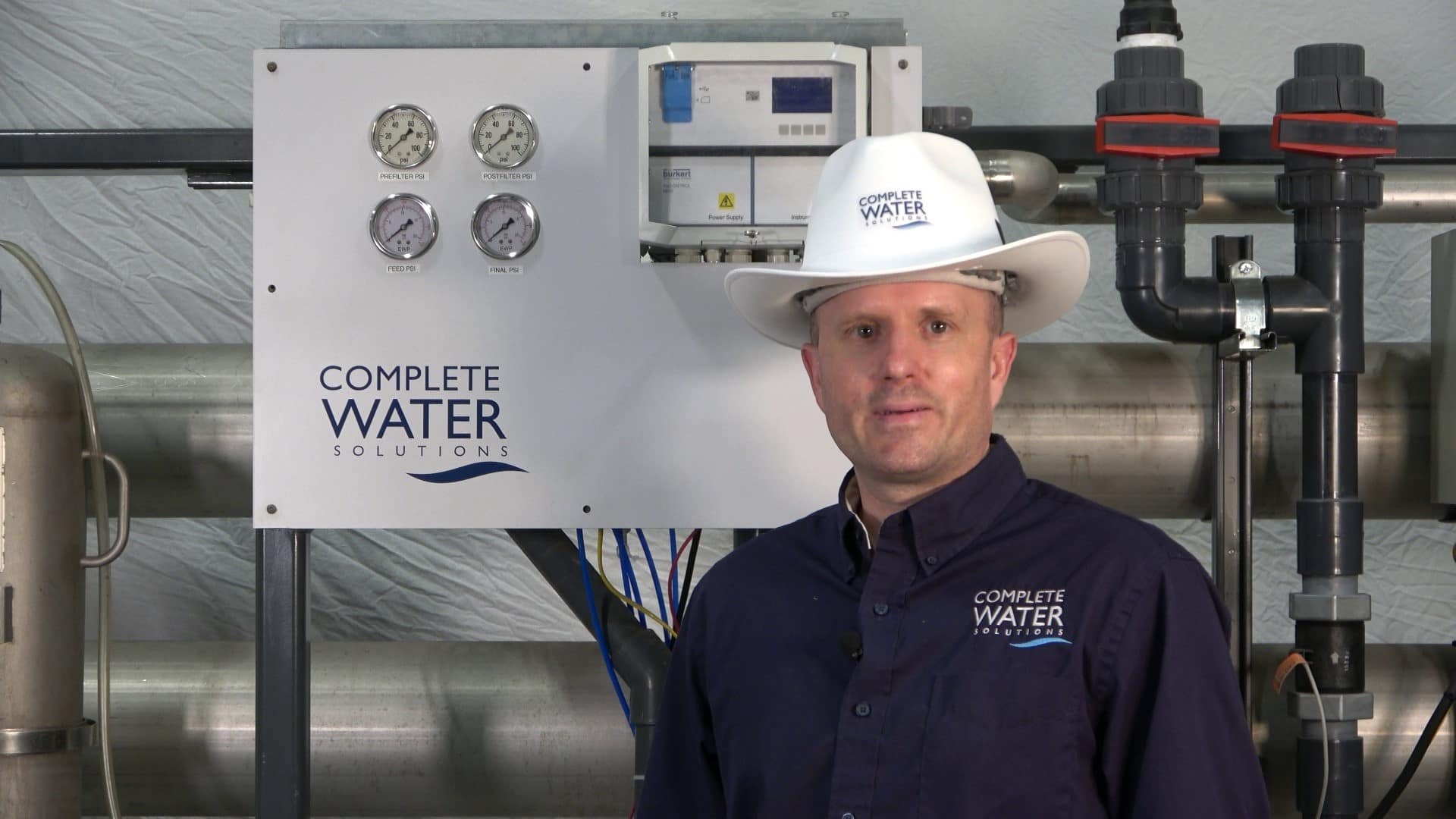 27 Year Of Water Treatment Equipment Experience. I have been blessed with the opportunity to learn from the ground up. Starting in the water treatment field as a service technician. Servicing all major brands of water treatment equipment.