On-Site
Water Systems Repair
---
Experienced Commercial & Industrial Water System Repair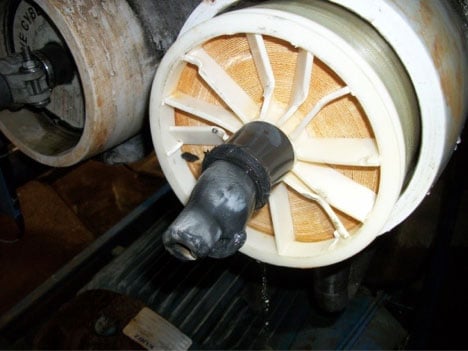 Complete Water Solutions technicians are experienced, well-informed and well-trained in the water treatment and filtration industry. When you need a water filtration system repaired, it's important to get your water system back up and running as soon as possible. Whether your industrial water purification system is down or your commercial water softening equipment needs to be serviced, Complete Water Solutions treats every job as a top priority.
Our products and state of the art tools allow our workers to identify any problems in your water treatment system in a timely matter. The service staff will keep you updated on everything they do on-site, ensuring no costly, unnecessary maintenance is being performed. Some companies come in and try to get the most money for the least amount of work, skipping a crucial step in the repair.
This leaves you having to call them back again and again as they only perform the bare minimum. With Complete Water Solutions, our specialists inform you of anything you need to know about the condition of your water treatment system. When our staff leaves your building, you will know their work meets and exceeds water system repair standards.
Complete Water Solutions documents every step of the repair process, including taking pictures of the repair process (if approved) along with documenting parts used, steps performed and testing.
Eliminate Unnecessary Downtime
Our employees carry all of the necessary water treatment tools! All of our work trucks are stocked with repair parts for quick or unexpected service needs. If any issues develop, rest assured Complete Water Solutions will respond quickly, getting your system back up and running in a timely matter. Our workers place a strong emphasis on safety, ensuring your business, facility, building, and our team members are safe while completing any water purification repair.
Our service team members go through training to keep up on new industry standards, equipment, and technologies. We take pride in our water treatment safety program, which includes OSHA Training, Three Rivers Safety Training, GMP, and SQF.
From Reverse Osmosis water system installation to DI Water System upgrades, Complete Water Solutions always have the right tools for the job. We don't believe in making you wait for necessary repairs – we want your commercial or industrial water system running like new as fast as possible. By keeping our staff and work trucks prepared for all types of water service needs, we can always be ready to help you.
Whether we're performing an emergency repair or water system scheduled maintenance, your water system is in expert hands with Complete Water Solutions. We even provide on-site training services so you and your team members can have a greater understanding of your water treatment equipment and service needs. With our hands-on training, you will be able to perform some of your own maintenance or know when to call in the professionals.